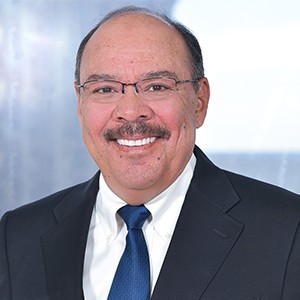 President, McCormack Baron Salazar, Inc.
Tony Salazar's entire professional career has been dedicated to rebuilding inner-city communities. He has used his skills and expertise to bring a sense of belonging and hope for the future to America's forgotten neighborhoods. As President of West Coast Operations at McCormack Baron Salazar, he has oversight over all aspects of the company and its affiliates, including real estate development projects, real estate property management, asset management, and a renewable energy and sustainability venture. Mr. Salazar is also responsible for new business development, including seeking out and responding to solicitations, acting as liaison with joint venture partners, and interfacing with government officials and local community groups. McCormack Baron Salazar specializes in developing large-scale urban projects in distressed communities that involve mixed-use, mixed-income (affordable and market-rate), multi-generational, various housing types (rental and for-sale) and blended financing.
Mr. Salazar has been involved in developing a variety of innovative projects, including seven HOPE VI (public housing redevelopment) projects, two Choice Neighborhood Implementation projects, five senior projects (including a LGBT seniors building), ten mixed income communities, rental housing for persons with HIV, seven light rail transit villages, and five earthquake recovery projects. He currently serves on the board of Enterprise Community Partners, National Council of La Raza and the Center for Housing Policy. Mr. Salazar has a Master's degree in social work specializing in administration from the University of Michigan and a Bachelor's degree from the University of Missouri at Kansas City.