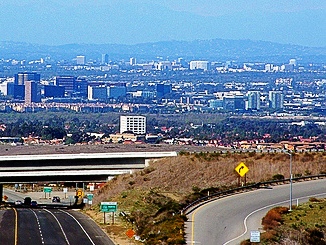 The UCI Department of Planning, Policy, and Design is at the forefront of the emerging meanings of city, urban planning, policy, governance, and place in the 21st century. We envision thriving communities that are environmentally and economically sustainable, just policies that bridge rather than divide, and a global citizenship that knows no boundaries to development. Our nationally ranked degree programs consist of a Bachelor's in Urban Studies, Master's in Urban and Regional Planning, Master's in Public Policy, and the Ph.D. in Planning, Policy, and Design. Our faculty and students are engaged in cutting-edge research in issues like climate change, green design, participatory governance, policy reform, and international development. Together, we re-imagine city, state, and ecology. Come and witness theory and practice converge at the University of California, Irvine.
Department Declaration
We are an inclusive department committed to diversity, greater vigilance against racism, sexism, and exclusion, and the civil exchange of differing values.