UCI's MURP program graduates have been extremely successful in obtaining fulfilling planning-related employment. Read about some alumni experiences below, and take a look at a sample of MURP Alumni Job Placements.
Alumni Profiles
Nicholas Chen, MURP 2015
Community Planning Associate at Michael Baker International
Nicholas Chen received his MURP degree in June 2015, with a focus on issues of housing and community development. His Capstone Project was a Professional Report on immigrant integration policies in California cities and counties and he was a member of the 2015 practicum team as well. While a student, he worked with the UCI Community and Economic Development Law Clinic in UCI's Law School on various issues impacting neighboring areas and participated in real estate development classes in the Management MBA program in the Paul Merage Business School.
Nicholas was the Region VI SRC Executive Committee representative for the American Planning Association and on the boards of the Orange APA Section and the Orange County Young Planners Group. He was a member of a three student team that won the Fall ULI Urban Plan competition and was the 2014 Runner-up for CPF Most Outstanding Student in California Planning programs.
Professionally, Nicholas worked for three years as a project manager for The Galloway Group in Irvine, CA prior to and during the MURP program. Now a community planning associate at Michael Baker International, his main responsibilities include assisting cities with General Plan amendments and other types of vision plans, as well as assisting both the environmental planning and landscape architecture departments. He also currently serves as a mentor for four students in the MURP Alumni Council (MAC) Mentoring Program.
Joe Batcheller, MURP 2009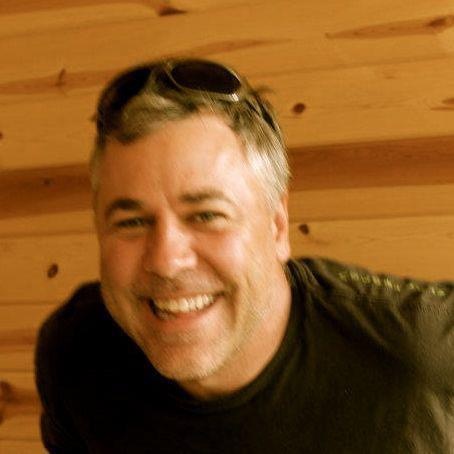 Town Planner at the Town of Vail in Colorado
"UC-Irvine's Urban and Regional Planning program was an enlightening experience—one that taught me skills essential to the planning profession. The communication skills I developed at UCI have proven to be invaluable. The core requirements, while challenging, provide a solid educational foundation upon which to launch your career. Beyond the essentials, UCI allows students to tailor their education with a variety electives in fields such as sustainability, or real estate development. Urban design was my greatest interest as a student. UCI provided ample opportunity for me to explore the field to its fullest extent with its exceptional professors and a chance to study abroad in Berlin, Germany. This experience helped open the door for me with the Town of Vail (CO)—a community that places a premium on its public spaces."
Rosalyn Escobar, MURP 2011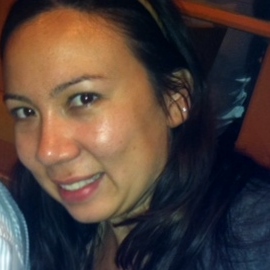 Program Associate at LA County Arts Commission
"My experience in the MURP program prepared me for understanding the complex dynamics and intersections that have led to inefficiencies in the way communities have developed. I feel that taking classes in Housing Policy, Community Based Research, Demographic Analysis, Land Use Law, gave me both a strong theoretical understanding as well as a deeper practical understanding of the way I could contribute. I now work for the Los Angeles County Arts Commission at the John Anson Ford Amphitheatre where I assist and oversee performing arts programming funded by the County at both the Ford Amphitheatre as well as across the County through the Free Concerts in Public Sites program which provides funding for public libraries, public parks, community and art centers to provide free arts programming in their communities."
Lauren Grabowski, MURP 2011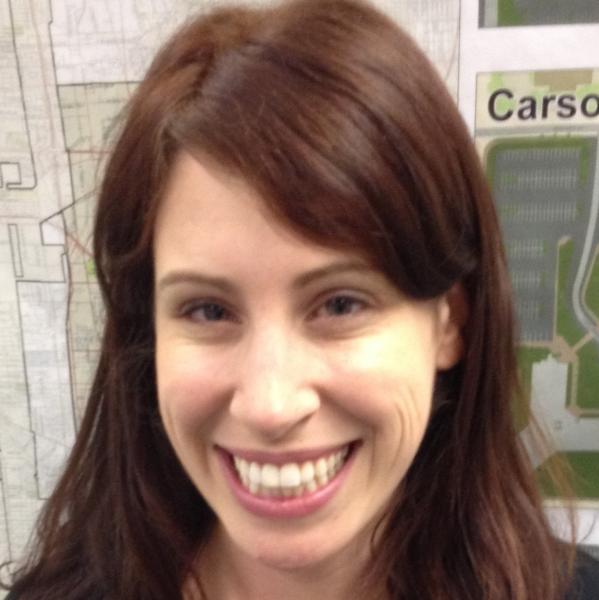 Project Manager at the UCLA/RAND Prevention Research Center
"As a Project Manager for the Healthy Eating Active Living (HEAL) Initiative, I am developing an Active Transportation Plan as part of a joint project between UCLA and the City of Carson. As a student in the UCI MURP program, I took advantage of the Independent Study option. I, along with several other students, developed a "healthy communities" class curriculum that explored the intersection of planning and public health, a relatively new topic at the time. This class helped prepare me for my current position as the first urban planner to work for the UCLA/RAND Prevention Research Center. Also, at UCI I was able to study at China's Renmin University through the Chew-Liang program. While researching housing and transportation issues for Beijing's migrant workers, I learned about different cultures and the economic benefits of alternative transportation for workers. This experience has proven to be extremely valuable in my current position developing polcity and implementing programs for alternative transportation in Southern California's diverse communities."
Chad Kim, MURP 2011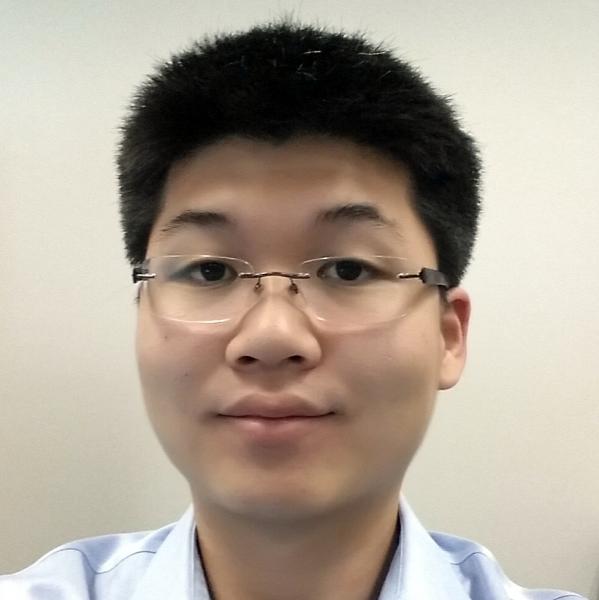 Associate Transportation Analyst at the Orange County Transportation Authority (OCTA)
"The MURP program at UC Irvine provided me with the knowledge for appreciating planning issues and opportunities, along with learning the tools necessary for my career in planning. Here, I was also able to find the type of planning I wanted to pursue as a career, namely public transit planning. This discovery was made possible by being able to learn the wide variety of planning topics which are available in the program."
Mayank Patel, MURP 2011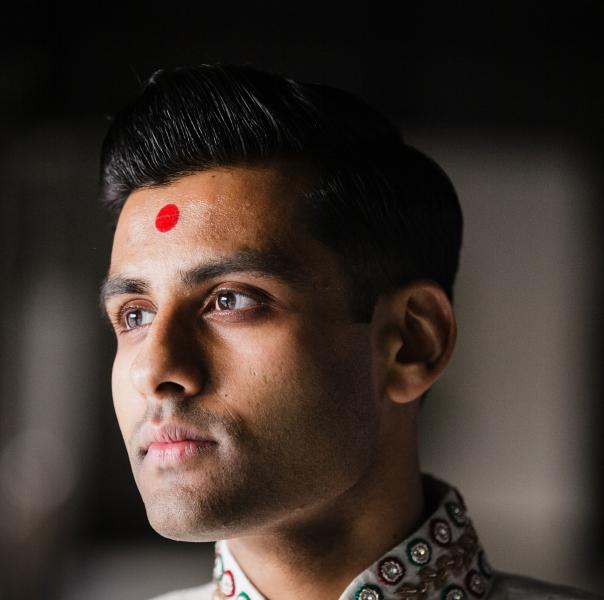 Assistant Planner & Designer at The Planning Center | DC&E
"The UCI MURP program provided a healthy balance between a rigorous curriculum and the flexibility in course selection. I've always admired the role of a "generalist," and the MURP program afforded with an opportunity to play the role of one. Though I do not have a strong interest in policy, the program equipped me with the understanding and requisite skills to both practice policy and collaborate with policy experts. The aspects that I'm most appreciative of are the professional report (PR) and practicum, both of which allowed me to integrate policy with design, a strong passion of mine. Moreover, there were a number of external, non-program-related opportunities (i.e., Bank of America Housing competition), that served my need for design, but also dealt with policy."

Arlene Granadosin, MURP 2008
Community Planner, RBF Consulting
As a community planner, Arlene is involved with a variety of projects for RBF Consulting's Urban Design Studio. Her work includes policy and program analysis, housing needs assessments, resource and constraints analysis, community outreach, policy development and coordination with state and federal governing bodies. While a student in the MURP Program, she spent time working for Neighborhood Housing Services of Orange County (NHSOC), a non-profit organization focused on homeownership for low-income families and community development.
Robert Nothoff, MURP 2007
Policy Analyst, Orange County Communities Organized for Responsible Development (OCCORD)
Robert coordinates with local working-class residents and community stakeholders (including labor partners, local non-profits, and community organizations) to create and implement policies that will ensure that local economic development benefits everyone. In one project, he conducted a comprehensive survey of 524 families surrounding Anaheim's Resort District and Platinum Triangle Development to assess the needs of the community. The results were compiled and recommendations from this report are being used to create new policies and help shape future development in Anaheim for working families.
Valerie Watson, MURP 2005
Pedestrian Coordinator, City of Los Angeles Department of Transportation
Valerie Watson is embarking on the City's first ever Safe Routes to School Strategic Plan, shoring up a Complete Streets Engineering Toolbox to expand the city's kit-of-parts, infusing methodologies, metrics and a data-driven approach into the department's activities, and formalizing a city-wide program, evaluation tools, and public interface for "Streets for People" design treatments that repurpose road space as public open space, including parklets, plazas, and bicycle corrals. Valerie, along with her colleagues in the LADOT Pedestrian Programs Division, works to promote implementation of pedestrian-focused design, develop active transportation plans and policies, establish effective partnerships within the City and with advocacy and community organizations, and secure funding opportunities to enhance safety for people who walk, bike and take transit.

Alia Hokuki, MURP 1996
Associate Planner, EDAW Inc.
Since graduating from UCI, Alia has been actively working as a consulting urban and environmental planner in Southern California, joining EDAW Inc. as an Associate Planner in 1999. In her current role, she has been able to capitalize on EDAW's global practice for providing developmental assistance back to her native Afghanistan. On a recent trip to Kabul, Alia provided pro bono services to the Afghanistan Ministry of Urban Development and Housing, creating housing typologies and work scopes to characterize the informal housing which comprise 70-80% of Kabul's urban fabric. Alia has been active in various professional organizations, raising awareness of humanitarian and developmental issues in Afghanistan.