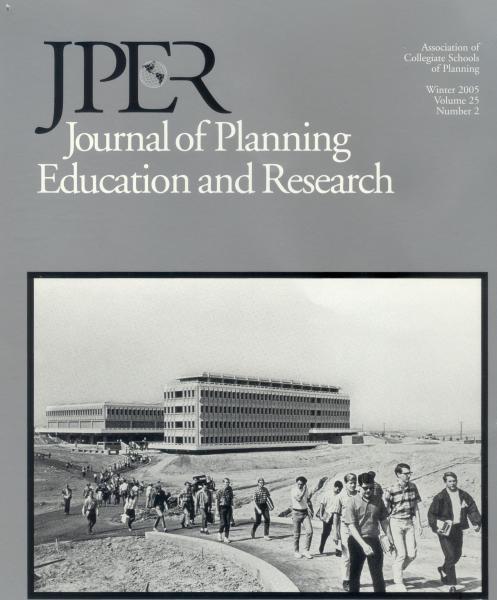 Click on the Journal to find out more about UPPP's history
First day of classes at University of California, Irvine, October 1965. Courtesy of Special Collections and Archives, the UCI Libraries.
The 25th anniversary cover of the Journal of Planning Education and Research shows a brand new UCI campus before any landscaping had been done. Classes commenced with 1,589 students and 118 faculty members. UCI's founding chancellor Daniel G. Aldrich Jr. said, "The professor who wants to grow old gracefully in ivy-covered buildings would not be at ease on this campus. This is no wooded glade. We are here to train people for responsible interaction in a crowded urban world."