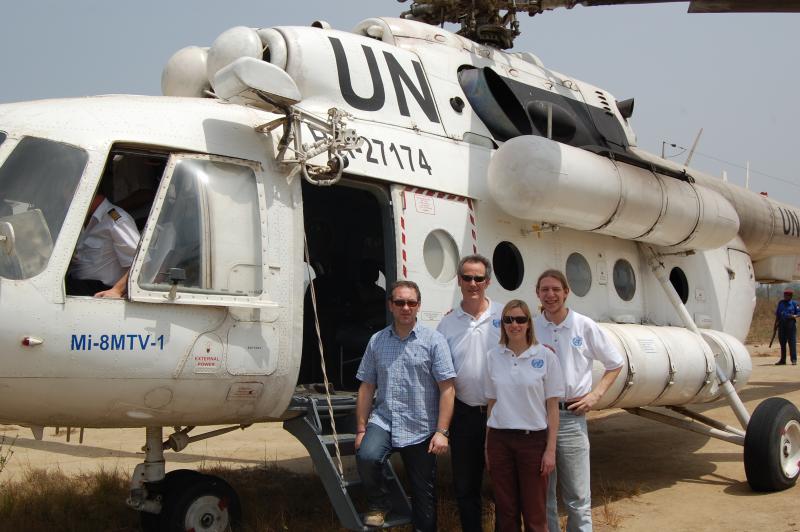 Students and faculty participate in the activities of research units and centers that are affiliated with the department, including:

The Blum Center for Poverty Alleviation is part of a larger consortium of Blum Centers (beginning with the Blum Center for Developing Economies at UC Berkeley, established in 2006), across the University of California campuses. The Blum Centers operate on the idea that a world-class university must be a force for tackling the world's most daunting challenge – poverty. The Center's mission is to enable a new generation of students and researchers to ask and address critical questions about economic development that are key prerequisites to devising effective and innovative approaches to alleviating contemporary poverty both locally, in Orange County, and abroad.
Water UCI serves as a coordinating vehicle to facilitate seamless collaboration across schools, departments, and existing research centers around questions of fundamental and applied water science, technology, management, and policy. Water UCI builds on existing campus-wide strengths by affording a plan for responding to the many "grand challenges" facing water resources, and for which UCI is well-equipped.

The MFI at the University of California, Irvine aims to develop an improved understanding of communities and their potential for integrative and collaborative planning and action to ensure a bright future for the region. It approaches these goals by bringing together an interdisciplinary research team along with the insights and techniques of "big data" research.
FloodRISE, an interdisciplinary flood and drought program, focuses on disaster risk mitigation in Southern California, Mexico and Africa. Researchers develop sophisticated computer models in partnership with communities that include local knowledge and respond to needs and values. Customizing information for residents, emergency responders, planners, businesses and civic leaders is proving to be a valuable approach to risk reduction.
Institute of Transportation Studies
A University of California organized research unit with branches at Irvine, Davis, and Berkeley, ITS is a recognized international leader in transportation research. ITS faculty members and students are at the forefront of research linking transportation to sustainability, technology, mobility, and urban development.
UPPP faculty and students and their colleagues across the the School of Social Ecology, address pressing social and environmental issues around the globe. Learn more about these world-wide research activities on the School's
Global Research Map
.