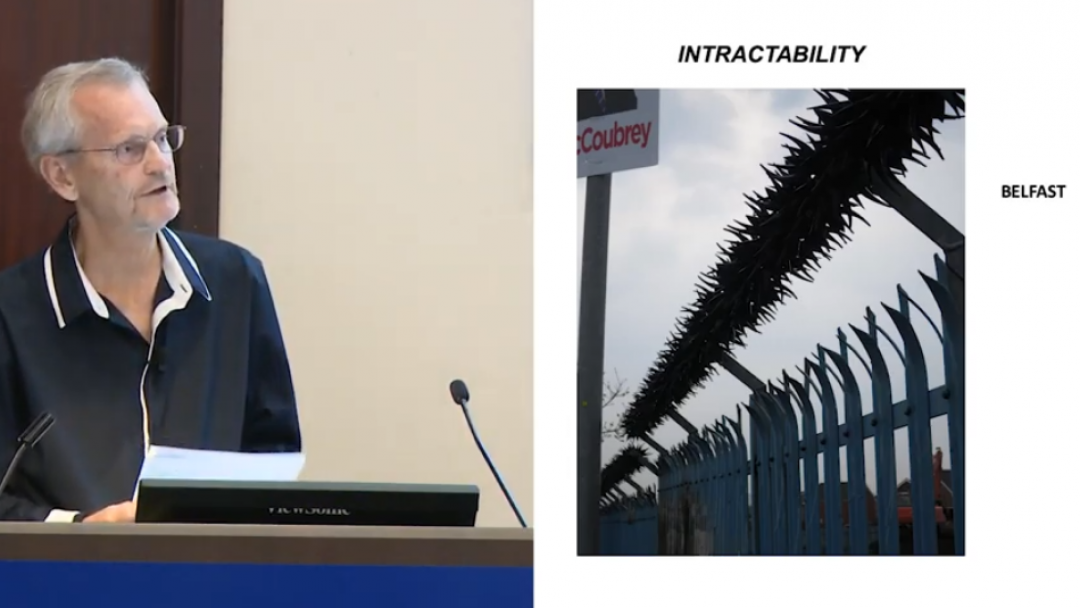 ---
Scott Bollens delivers Daybreak Dialogues talk on the world's divided cities
A basic psychological need people share is to have values, views and perspectives be respected, Scott A. Bollens opened at Daybreak Dialogues Oct. 15.
Bollens, professor of urban planning and public policy and the Warmington chair in peace and international cooperation, shared his experiences doing research on conflict throughout the world over the past 25 years. His talk, "Bordered City, Bounded Mind: Soul Trekking in the World's Divided Cities," focused on politically contested cities in Israel, Palestine, South Africa, Northern Ireland, Lebanon, Spain, former Yugoslavia and Cyprus, which represent a complex and emotional kaleidoscope of hostility and competition among groups defined by ethnic, religious and nationalistic identity.
Watch Bollens Daybreak Dialogues talk below or on YouTube.
Daybreak Dialogues is part of the School of Social Ecology's Changemakers' program.