UPPP alumni represent a diverse group of professionals, holding positions in both the private and public sector and bridging the gap between practice and academics. MURP alumni have built a strong reputation among employers throughout Southern California and beyond, in transportation, housing, community development, environmental planning, land-use planning and other areas of specialization. UPPP doctoral students pursue careers in academia, business, government, and research institutions. UPPP graduate students have taken tenure-track jobs at highly-regarded research universities and have interned for organizations that include the World Bank, the Orange County Business Council, the Public Policy Institute of California, and the University of California UC-DC program in Washington, D.C.
UPPP Alumni Notes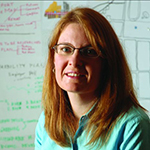 Hilary Nixon, Ph.D., 2006
Hilary Nixon is a Professor in the Department of Urban and Regional Planning at San Jose State University and Director of Research and Technology Transfer at Mineta Transportation Institute.
"The faculty, staff, and students at UCI UPPP are unsurpassed. The level of support, encouragement, and mentoring I received while a student in the department allowed me to develop intellectually and professionally to a level that far exceeded my expectations."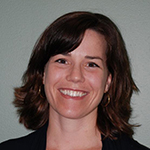 Anne Taufen Wessells, Ph.D., 2007
Anne Taufen Wessells is an Associate Professor in the Urban Studies Program at the University of Washington, Tacoma.
"My doctoral education at UCI provided me with the freedom and encouragement to develop an interdisciplinary theoretical approach to urban waterfront development and watershed management. UCI provides unique advantages for a developing scholar of urbanism: an institutional culture of interdisciplinarity, an extraordinary faculty, and a location that blows apart tired urban constructs of the singular, central city."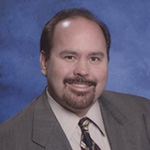 Rick Funderburg, Ph.D., 2005
Rick Funderburg is Assistant Professor in the Department of Public Administration at the University of Illinois, Springfield.
"The planning program at UCI provides the right mix of practice and theory, quantitative and qualitative analysis, inductive and deductive reasoning I endeavor to pass on to my students. In my research and teaching, I draw on the experiences and challenges along the multiple dimensions of planning that characterize a rigorous education at UCI."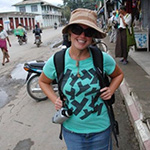 Alexis Hickman, Ph.D, 2012
Alexis Hickman obtained both her Ph.D and MURP degrees at UCI. Her MURP Capstone Project was a Professional Report entitled: 'A City-State under Pressure: Singapore's Housing and Policy Reform in an Age of Globalization'. The research opened her eyes to a variety of problems occurring in other globalizing cities in Southeast Asia. Alexis' desire is to understand and contribute to the knowledge and practice of improving growing and globalizing cities in and current social and environmental conditions within. Alexis is concentrating on the significance of the parts and processes that make a livable city; her current research is focusing on environmental regulation in Bangkok, Thailand.
"My time at UCI has not only provided me with useful training and education through my work with inspiring professors and practitioners, it has also has allowed me to personally and professionally utilize planning as a tool to potentially effect change at any scale."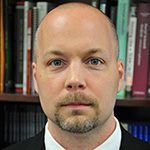 Bryan McDonald, Ph.D., 2008
Bryan McDonald is Associate Professor of History and Sherwin Early Career Professor in the Rock Ethics Institute at Penn State University. He undertakes original research, develops educational programs, and contributes to national and international policy discussions on topics such as transnational threats like terrorism and pandemic influenza, links between environmental degradation and peacebuilding, and food security and food safety.
"My graduate education at UCI helped prepare me for the fast-paced and interdisciplinary world of international research and policy work as I help organizations at many levels navigate today's changing security landscape."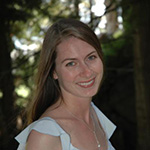 Miryha Gould Runnerstrom, Ph.D., 2008
Miryha Gould Runnerstrom studies the connections between physical and social environments, and human health and well-being. For her dissertation research, Miryha developed a new conceptualization of the positive mental health benefits that result from participation in creative writing activities. Since graduating, Miryha has been a lecturer for the Department of Urban Planning and Public Policy, and the Program in Public Health at UCI. Her future plans include continuing her research and teaching programs as a university professor.
Robert Nothoff, MURP, 2007
Robert Nothoff is a policy analyst for Orange County Communities Organized for Responsible Development (OCCORD). As part of his job, Robert coordinates with local working-class residents and community stakeholders (including labor partners, local non-profits, and community organizations) to create and implement policies that will ensure that local economic development benefits everyone. In one project, he conducted a comprehensive survey of 524 families surrounding Anaheim's Resort District and Platinum Triangle Development to assess the needs of the community. The results were compiled and recommendations from this report are being used to create new policies and help shape future development in Anaheim for working families.
Arlene Granadosin, MURP, 2008
As a community planner, Arlene is involved with a variety of projects for RBF Consulting's Urban Design Studio. Her work includes policy and program analysis, housing needs assessments, resource and constraints analysis, community outreach, policy development and coordination with state and federal governing bodies. While a student in the MURP Program, she spent time working for Neighborhood Housing Services of Orange County (NHSOC), a non-profit organization focused on homeownership for low-income families and community development.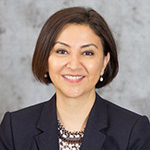 Alia Hokuki, MURP, 1996
Since graduating from UCI, Alia has been actively working as a consulting urban and environmental planner in Southern California, joining EDAW Inc. as an Associate Planner in 1999. In this role, she has been able to capitalize on EDAW's global practice for providing developmental assistance back to her native Afghanistan. On a recent trip to Kabul, Alia provided pro bono services to the Afghanistan Ministry of Urban Development and Housing, creating housing typologies and work scopes to characterize the informal housing which comprise 70-80% of Kabul's urban fabric. Alia has been active in various professional organizations, raising awareness of humanitarian and developmental issues in Afghanistan.
Dave Peterson, MURP, 1997
Dave Peterson is a management analyst with the Field Services Department, City of Santa Clarita. In this position, he helps to oversee public transit, facilities (such as public buildings, signage, and street trees) and environmental services (including solid waste, storm water, sustainable development, and green buildings). Dave administers all the day-to-day operations of the department, including work of the field services department, the department budget, and monitoring how the department works and communicates with other departments in the city.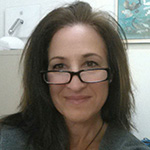 Roxanne Ezzet-Lofstrom, Ph.D, 2002
Roxanne Ezzet-Lofstrom is a faculty member in the Department of Sociology at Sonoma State University. She earned bachelor degrees in economics and applied math, her M.A. in applied sociology and her Ph.D. in Urban and Regional Planning. Prior to joining SSU, she taught at the University of Texas at Dallas, and at San Jose State University. She also worked at a research center examining the effects of social programs on at risk children and families in San Diego. Her research focuses on quality of life, effects of affordable housing on communities, migration decisions, and urban planning and policy.
In addition, Dr. Ezzet is active in her community, serves as a planning commissioner in her town, and has been active on other local boards and commissions. She has presented her research at the annual meetings of the Urban Affairs Association, the Association of Collegiate Schools of Planning, the American Association of Geographers, and the Regional Science Association International. Dr. Ezzet-Lofstrom was the recipient of the Urban Affairs Association and Sage Publications' 2002 Emerging Scholar Award, recognizing work that exemplifies commitment to research on significant urban issues.
Stacy Harwood, MURP, 1994
After receiving her MURP degree at UCI, Stacy Anne Harwood completed a Ph.D. in urban planning at the University of Southern California, and is now an associate professor in the Department of Urban and Regional Planning at the University of Illinois, Urbana-Champaign. Professor Harwood's research explores participatory approaches to community development, diversity and the urban planning process, particularly in immigrant communities, and feminist analysis of the planning process.

In 2017, the Alumni Representative of the MURP student association,
UPSA
, interviewed a number of MURP Alumni to find out more about their experiences: What did MURP graduates go on to do after UCI? Why did they choose UCI and what do they feel they gained from their time in the MURP program? View some of their stories at our
MURP Alumni Voices page
.
Connecting with Alumni
The School of Social Ecology offers a number of opportunities for its alumni to engage in campus and school-wide activities. Learn more at their
Alumni page
.
UCI's Division of Career Pathways
(formerly UCI Career Center) offers a variety of services for students and alumni, including recruiting, networking and job search options.
---
Photo: University of California, Irvine