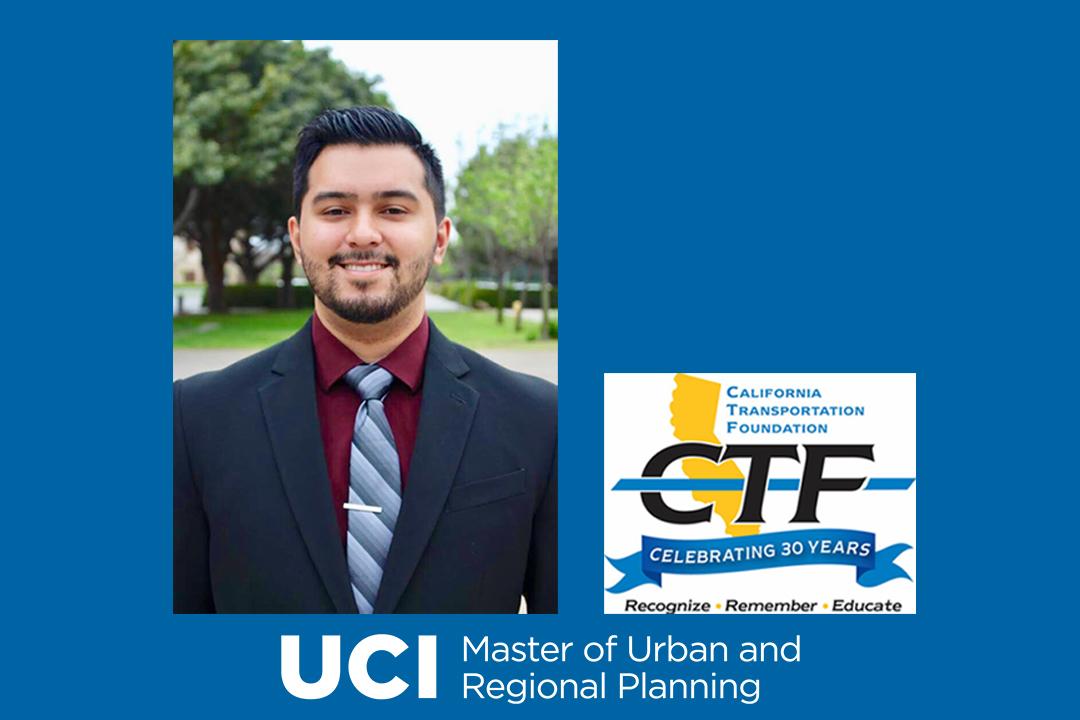 ---
Eduardo Galdamez, a first-year MURP student, has received the Pat Weston Memorial Scholarship for 2018, awarded by the California Transportation Foundation and California Department of Transportation, Planning Programs. Congratulations!
Eduardo, who received his bachelor's degree in Urban Studies from UCI, reflected on his path to receiving the honor:
"During my undergrad at UCI, my Urban Studies professors inspired me to pursue a career in the field and the urban studies program did a great job in preparing me for a career in planning . . . The help and guidance of my professors made this [award] possible."
Caltrans employees who are pursuing a degree in planning at an accredited planning school and plan to work in the field of transportation planning upon graduation are eligible to apply for this scholarship. Find out more about this and other California Transportation Scholarships at the CTF website.