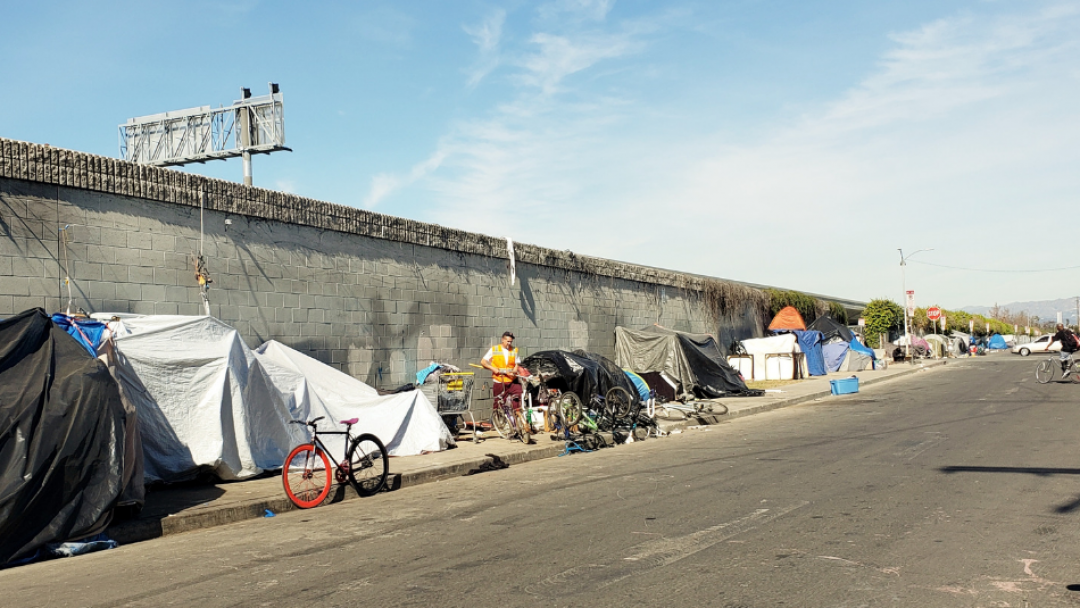 ---
Irene Aceituno completes master's degree in urban and regional planning and wins Malancha Ghosh Memorial Fellowship
By Mimi Ko Cruz
With most of her family members rotating in and out of jail, Irene Aceituno would surely spend her life incarcerated as well. She certainly wasn't going to finish high school, much less college.
At 4, she was ripped away from her family and spent years in foster homes before eventually returning to Norwalk to live with a second cousin who raised her. Though her pothole-ridden neighborhood was chaotic with frequent gunfire disrupting the night, Aceituno took refuge in books. Reading was her escape from reality and her books contributed to her sanity and desire to break out of poverty and destructive behavior.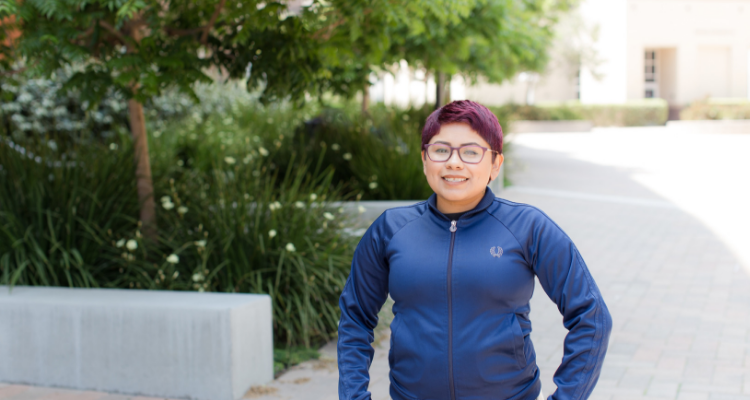 Today, Aceituno is a freshly minted University of California, Irvine graduate, having completed her master's degree in urban and regional planning. And, for her graduate project, translating municipal codes for use by an organization that feeds the homeless in Los Angeles, she landed the Malancha Ghosh Memorial Fellowship.
The fellowship honors the late Malancha Ghosh who received her master's degree in urban and regional planning in 2009 and died that year from complications due to H1N1.
Aceituno's winning project is an analysis of Los Angeles' municipal code.
"Most people don't understand the technical language, so I translated it so that anyone could get it, and gave it to my client," she said. Her client, Feed South Central, is a grassroots organization that feeds the homeless in South Central L.A.
As part of her project, Aceituno also examined case studies of organizations similar to Feed South Central. She conducted three field observations in which she accompanied volunteers donating food at a park, where drinking fountains didn't work, no trash cans could be found and only one bathroom was available.
"I learned a lot," Aceituno said. "The homeless situation is a lot bigger than me. There are a lot of people who need immediate and sustained attention."
Feed South Central "is trying to help because these people are our neighbors," she added. "Everyone deserves to eat. Nobody should go hungry because they can't afford food or shelter. I really like Feed South Central's insurgent planning techniques, where they just direct action, going to where the homeless are and offering them food."
Aceituno said the cause struck her because she comes from a similar neighborhood, where neglect is rampant. "Giving back to your community after you've got the skills to do so is what my client is doing," she said.
She grew up and still lives in a neighborhood known as the One Ways in Norwalk because all the streets go one way. In 1953, it was an up and coming suburb, she explained, and petroleum was big and booming there. Today, the One Ways is marked by gaping potholes and liquor stores outnumber grocery stores. A gang claims the neighborhood as its headquarters and candles can be found dotting sidewalks where young people have been gunned down.
"I still hear the police helicopters at night, looking for criminals," said Aceituno, who is the first in her family to attend and graduate from college.
Despite her surroundings and no role models, Aceituno managed to find her way to Cerritos College, where an instructor introduced her to the work of author James Baldwin.
"He said that you have to learn from your past and not drown in it and that really hit me," the 28-year-old said.
After several years at Cerritos College, she transferred to UCLA and earned her bachelor's degree in gender studies in 2016. It was an internship at a county planning agency that led her to choose urban planning for her graduate studies.
"I'm committed to social justice through research and policy analysis," Aceituno said. "Because I have a background in struggle, I know what it's like and I want people like me to know that just because you grew up in foster care, just because you grew up in the hood, doesn't mean you don't get to do better things. Everyone deserves quality of life. I'm an example and I want everybody just to do better. I grew up with a lot of contrasts and I don't think there should be so much contrast in the way people live."
As a UCLA undergrad, Aceituno said she hardly saw police activity in Westwood and healthy food markets were easily found in the beautiful area. "In my neighborhood in Norwalk, you get a convenience store, fast food restaurants, liquor stores and a doughnut shop, nothing healthy nearby," she pointed out.
Her interest in how race, ethnicity and gender play out in the built environment led her to her internship at the Los Angeles County Department of Regional Planning, where she learned more about urban planning.
"My mentor there, Jonathan P. Bell, was like me," she said. "He grew up in Montebello and made a point that we need more people who are aware of other people's realities and understand the community in urban planning because you can't be taught certain realities."
Once she began her graduate studies at UCI, Aceituno said, her professors, especially Scott Bollens, Virginia Parks and Karna Wong, inspired her and their guidance and instruction solidified her commitment to urban planning.
The most important lesson she's learned, Aceituno said, is that "you need to deal with your traumas in order to be able to overcome and turn around and give back."
Her advice to others battling obstacles on their way to achieving their goals: "Learn from your history and use it as a tool to do better."
Her goal as an urban planner is to "empower groups that were disempowered through zoning, through malicious urban planning practices. That's what I've been doing myself too as an adult — using the taruma that I've experienced and learning how to fix that."
Her professors said they are impressed with Aceituno's committment to public service.
"Irene has a strong commitment to promote equity and inclusion in planning," Wong said. "Despite personal and financial hardships, Irene has risen above setbacks to continue her education in planning. Her professional report was on the topic of food and service provision for persons experiencing homelessness in the streets and public spaces in South Central Los Angeles. She completed an analysis of ordinances, fieldwork observations and case study comparisons of other organizations providing assistance to unhoused persons. This document included an overview of contentious regulations regarding the unhoused, original photographs by Irene, and comprehensive and compassionate recommendations. She is an activist planner that advocates for marginalized and communities of color. As a former foster youth, she has achieved so much personally and professionally and deserves to be commemorated for her achievements."
Aceituno's winning report, "Nourish Your Hood: A Direct-Action Approach to Feeding South Central's Unhoused" concludes:
"Based on the document analysis of the codes and ordinances, I recommend that the City decriminalizes unavoidable activities, e.g. sleeping on the street or in a vehicle as an overnight dwelling, when there is no safe and reasonable alternative. Furthermore, unhoused persons should receive referrals for mental health and other vital services instead of punitive measures. Ultimately, the City's punitive measures perpetuates precarity and ensures the continuance of the criminal justice pipeline. Next, Feed South Central (FSC) should consider providing sensitivity training and culturally appropriate assistance. Many of the unhoused persons observed were transgender or gender-nonconforming and most are primarily Black and Latinx. Also, the built environment is in desperate need of public bathrooms, water fountains, and regularly scheduled trash pickups. Lastly, as a result of the case studies, FSC should consider having a physical location, like an office, to allow community members to drop off donations. Additionally, an online volunteer sign-up may be beneficial for coordinating volunteers and providing general FSC information (e.g., creating a Frequently Asked Questions page) and contact information. Finally, FSC should consider adopting liability forms for volunteers, since many unhoused persons live in areas that can be hazardous and unhoused persons may become physically aggressive if they do not want to be disturbed by volunteers or are having mental health-related episodes."