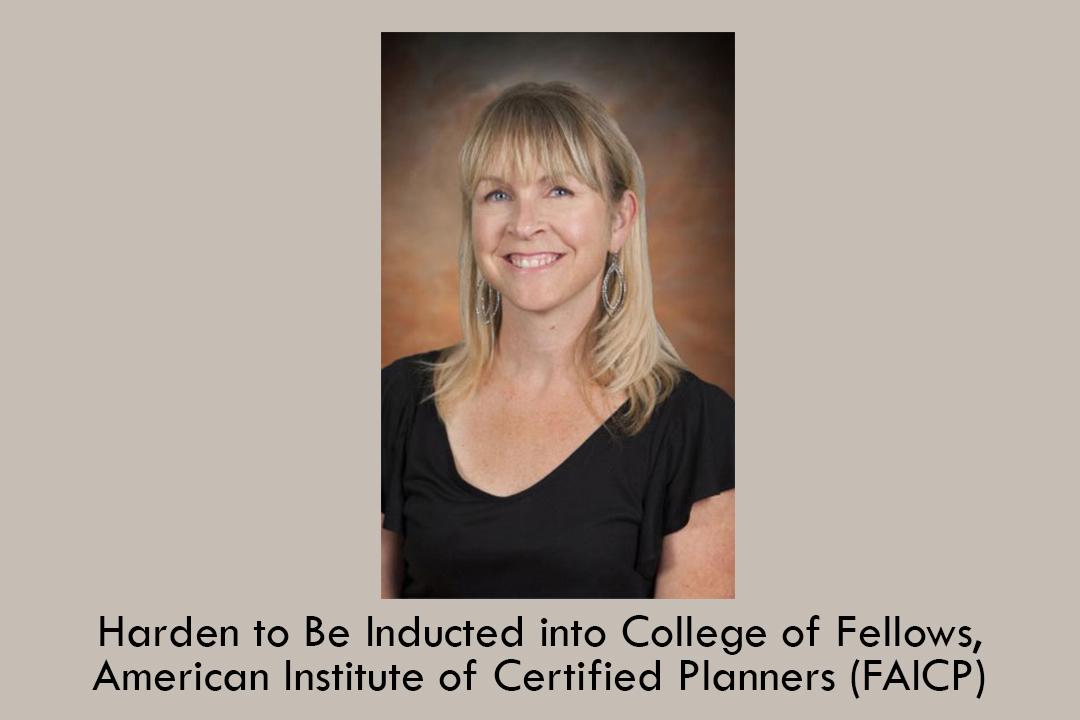 ---
Harden to be Honored as FAICP Inductee
Susan Harden, who provides leadership and instruction for UCI MURP students' Capstone Projects in the Community Practicum course, has been elected to the College of Fellows, American Institute of Certified Planners (FAICP) by the American Planning Association (APA). Every two years, the AICP invites nominations for election into the College of Fellows. This is one of the highest honors that the AICP bestows upon a member. Fellowship is granted to planners who have achieved excellence in professional practice, teaching and mentoring, research, public and community service, and leadership.
Harden is the National Planning and Architecture Lead at Michael Baker, and with this honor, will add FAICP to her other planning credentials, including AICP, LEED AP, CNU-A, CMSM. She is a respected leader in the practice areas of community-based planning, revitalization, placemaking, and healthy communities.
All newly elected Fellows will be inducted into the College of Fellows in a ceremony at the APA's National Conference in April 2018, in New Orleans.
The Department of Urban Planning and Public Policy extends our congratulations to Susan for this well-deserved honor!