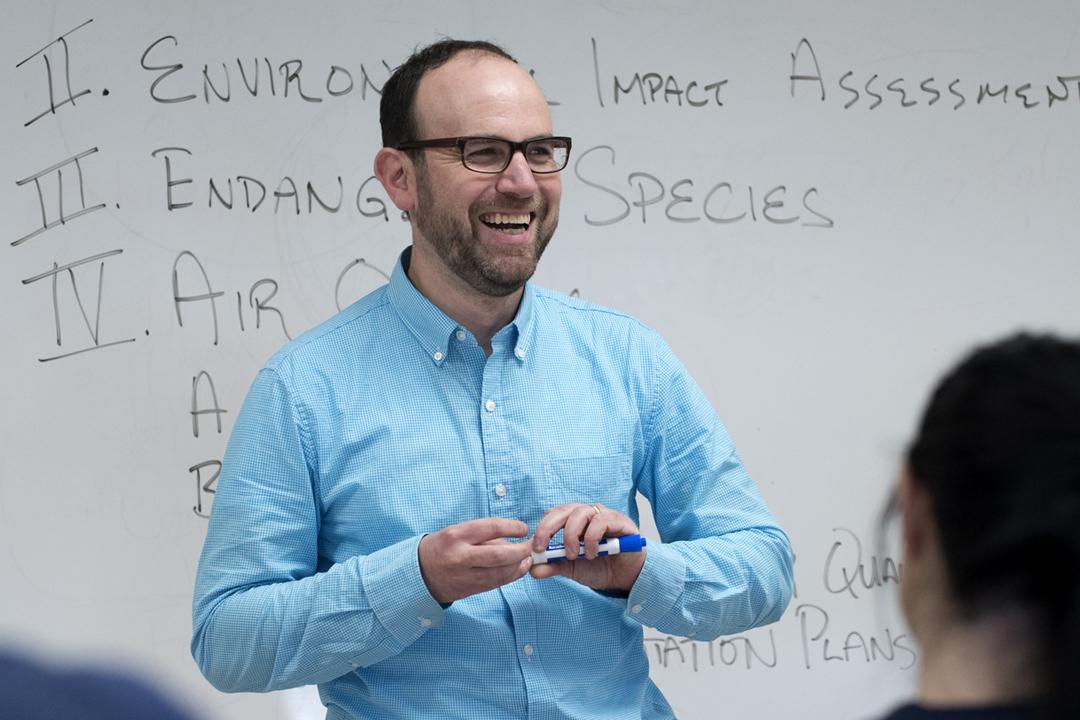 ---
Nick Marantz, an assistant professor of urban planning and public policy, has been awarded a 2018-2019 Hellman Fellowship, in support of the research and creative activities of promising early-career academics.
The Hellman Fellows Fund was established in 2013 with a $1.25 million five-year grant, and UCI has bestowed 53 fellowships since then. The program has been renewed for 2018 to 2020 with a $750,000 grant. Each fellowship comes with up to $50,000 for the awardee. Five other faculty from UCI were awarded fellowships this academic year.
Marantz studies local governance and the regulation of the built environment, particularly the efficacy of policy interventions intended to reduce inequality, such as those to improve housing affordability. The Hellman funding will support his research on the impact of public policy on apartment housing development in California's coastal counties. He joined UCI in 2014, after earning a Ph.D. in urban and regional planning at the Massachusetts Institute of Technology and a J.D. at Harvard Law School.
---
Photo: Patricia DeVoe