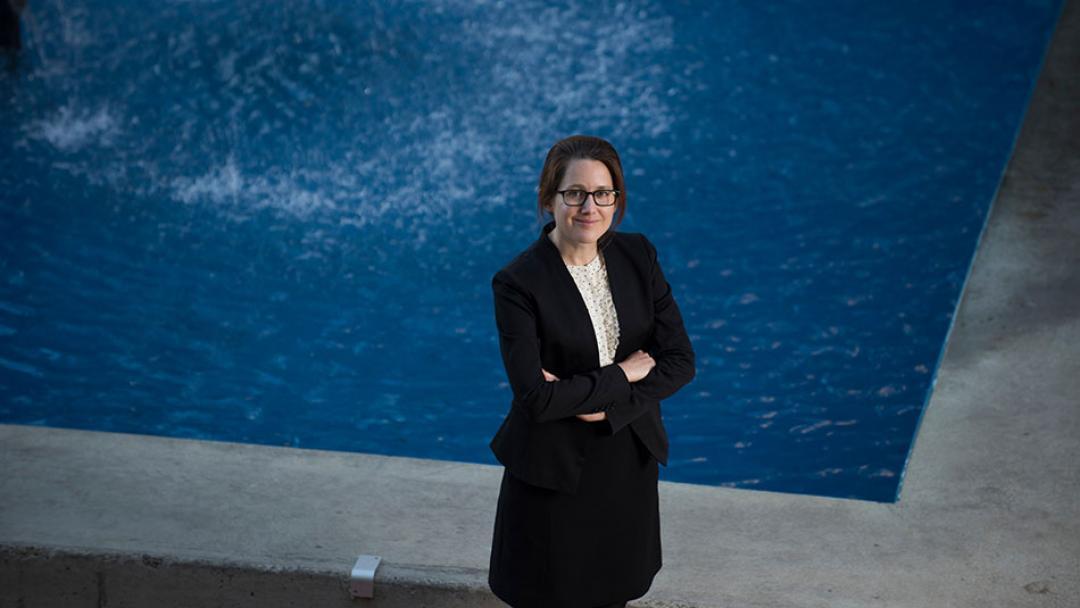 ---
Maura Allaire, assistant professor of urban planning and public policy, has been awarded one of the $50,000 Hellman Fellowships, which are bestowed annually to support research by junior faculty. She joins an elite group of 58 Hellman Fellows since 2013, when the Hellman Fellows Fund established the program at UCI.
Allaire's research focuses on developing solutions to environmental challenges through integrated understanding of economic and natural systems. Specific areas of interest include the development of improved strategies for flood risk management, assessing trends in community water security, and decision support for water resource management. She was awarded the Hellman Fellowship for her proposal, "Reducing Disparity in Disaster Recovery by Modeling Social Vulnerabilities."
"Each year, UCI advances as an innovative environment for driven, forward-looking research intended to make a positive contribution to the world around us," said Diane O'Dowd, vice provost for academic personnel and professor of developmental and cell biology. "The 2019-20 Hellman Fellows proudly exemplify some of the most impressive talent within our junior faculty, and we sincerely appreciate the Hellman Fellows Fund for its generosity and strong support."
Chris and Warren Hellman began providing early-career funding to junior faculty at UC campuses and four private institutions in 1994. Since then, more than 1,500 individuals have been recipients. The grants may be used for such research purposes as equipment, travel, photography and graduate assistants.
Four other faculty from UCI were awarded the Hellman Fellowships for the 2019-2020 academic year