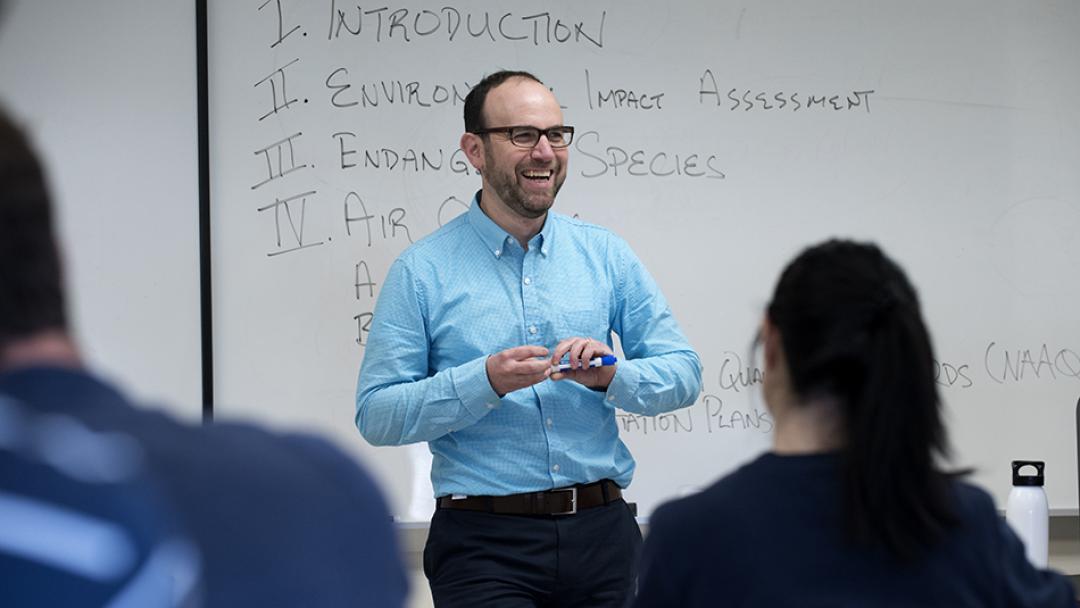 Nicholas J. Marantz directs the Master of Urban and Regional Planning program, which has been awarded the longest possible accreditation term. Photo by Steve Zylius
---
Master of Urban and Regional Planning degree awarded longest possible term
The Planning Accreditation Board (PAB), which accredits university programs leading to bachelor's and master's degrees in planning in North America, has accredited UCI's Master of Urban and Regional Planning (MURP) degree for a seven-year term, effective January 1, 2022.
"The PAB's decision affirms that the hard work of our students, staff, faculty, and alumni has fostered a master's degree program providing a firm foundation for careers in urban planning," says Nicholas J. Marantz, associate professor and director of the MURP program.
In its letter announcing the accreditation, the PAB highlighted "many areas of excellence," including "a well-balanced program that successfully develops students with good theoretical knowledge, conceptual skills and practical knowledge; effective recruitment of a diverse group of first-generation students from [the] Orange County area; and, a notable fund, the Professional Degree Supplemental Tuition, which is used to support expanded skills-based courses and professional development programming."
As a result of these strengths, the PAB described the program as "exemplary" and awarded a seven-year accreditation term — the longest possible term allowed under PAB rules.
Today, the MURP program, which produced its first cohort of graduates in 1994, has 64 students.
---
Contact:
Mimi Ko Cruz
Director of Communications
949-824-1278