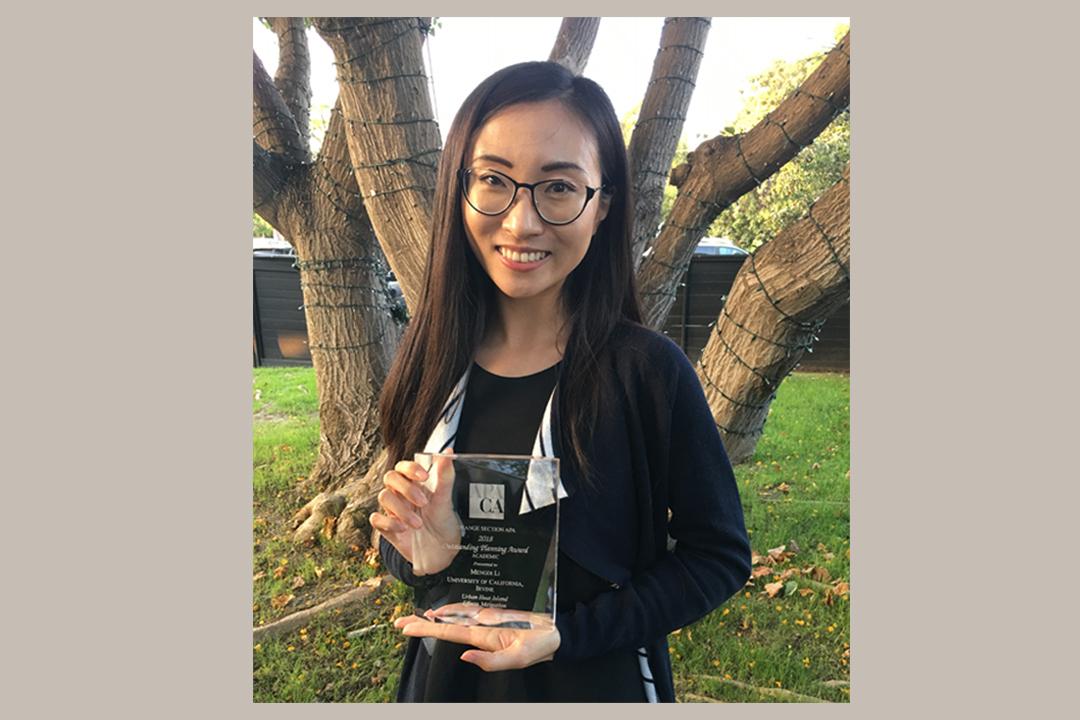 ---
MURP Student Receives 2018 OC-APA Student Award
Mengdi Li, second-year MURP student, received the American Planning Association - Orange Section (OC-APA) Student Award for her Capstone Project Professional Report on urban heat island effects. She was honored at the OC-APA's annual awards event on May 23, 2018 in Irvine.
Mengdi describes the capstone project as one of her most significant experiences in the MURP program, and appreciates the support of faculty and professionals who were involved:
Through the project I had the great chance to work with professionals from the City of Newport Beach on the issue of the urban heat island effects. But more importantly, the guidance that professors and advisers gave is what made the smooth transition for my first step towards professional work. I will always be grateful for that.
Congratulations, Mengdi!
Read more about the awards, OC-APA website's post: "Another Successful Night Celebrating Great Planning"
---
Photo: Karna Wong