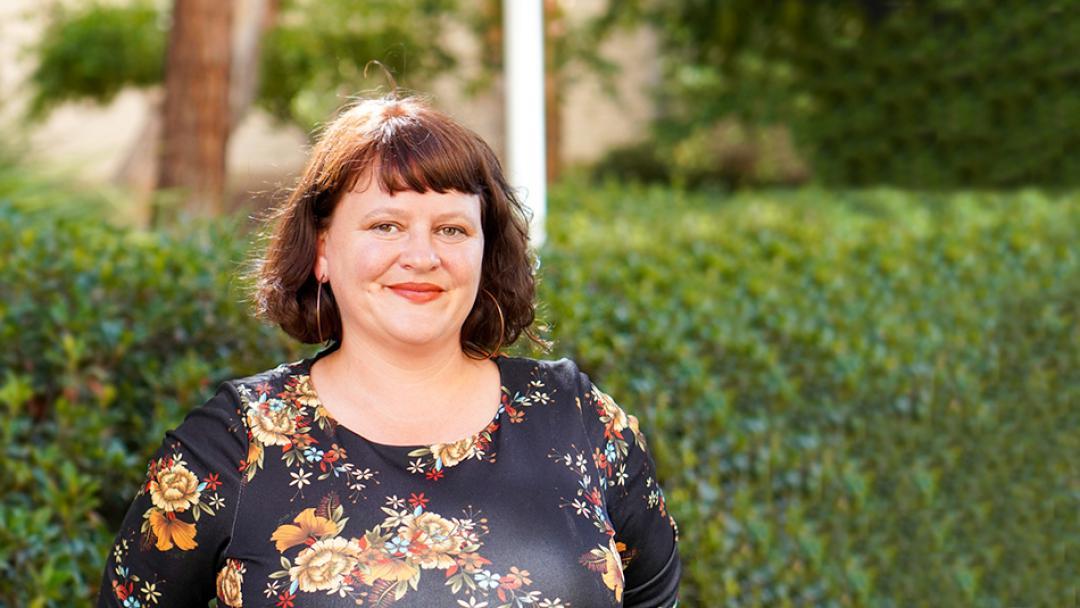 ---
Former LB council member seeks policies to protect workers
Former Long Beach City Council member Jeannine Pearce, who is pursuing her Ph.D. in urban and environmental planning and policy, is focusing her study on the political ecology of the labor movement and transitioning fossil fuel industries.
"I am especially concerned with the growing economic divide as we transition," says Pearce, a recipient of this year's Newkirk Endowed Fellowship. "What policies can protect workers and wages while also transitioning from fossil fuels quickly?"
Her experience as a public policy director, community organizer and city council member has "given me not just the experience to tackle the climate crisis, it has given me an up-close view of some of the challenges in addressing both the climate and the growing inequality in our communities," she says. "I find too often we negotiate environmental justice against working families and vice versa. I hope using political ecology, historical analysis and personal experience to focus on problem-solving will produce new strategies and lessons."
Pearce, who expects to complete her doctorate in 2027, just finished her first quarter at UCI.
"I look forward to focusing on becoming an active professor and researcher with close ties to the communities I will be researching," she says. "I have already begun outlining my research proposal, exploring the socio-economic transitions of climate change policy, the role of organized labor, and how workers internalize climate impacts."
Pearce is the public policy director for Better World Group, an environmental consulting firm. She has spent nearly two decades working with labor, environmental leaders, housing advocates, developers and diverse community stakeholders.
Elected to the Long Beach City Council in 2016, Pearce served for four years, representing the district encompassing the Port of Long Beach, Downtown, and midtown. Before her election, she spent eight years with the Los Angeles Alliance for a New Economy, where she began as an intern and eventually became the organizing director and public policy director.
She is the recipient of several awards from the American Heart Association, The Hero Award from Friends of Animals and others, and she served as the Grand Marshall for the 2016 Long Beach Pride Parade.
Pearce received her bachelor's degree in sociology from California State Long Beach, where she won the President's Award, and graduated magna cum laude. She also has a certificate in sustainability from UCLA.