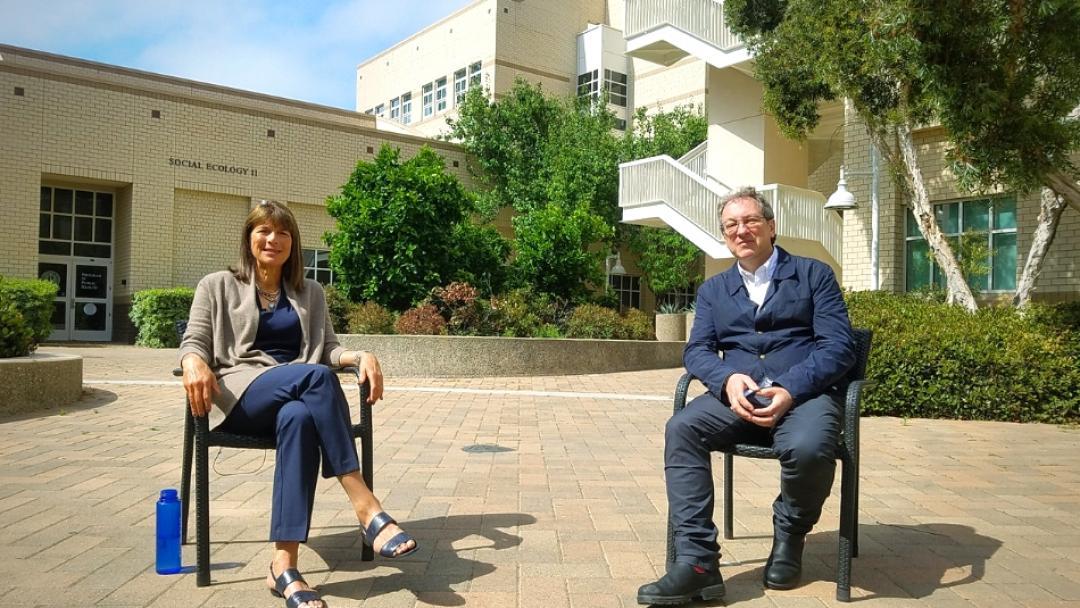 ---
Building empathy during pandemic
Richard Matthew, associate dean of research and international programs for the School of Social Ecology and director of UCI's Blum Center for Poverty Alleviation, and Dean Nancy Guerra discussed how to avoid compassion fatigue during "Parkside Chats," a School of Social Ecology webinar series highlighting the school's expertise on the social, environmental and mental health effects of today's pandemic.
Watch the preview: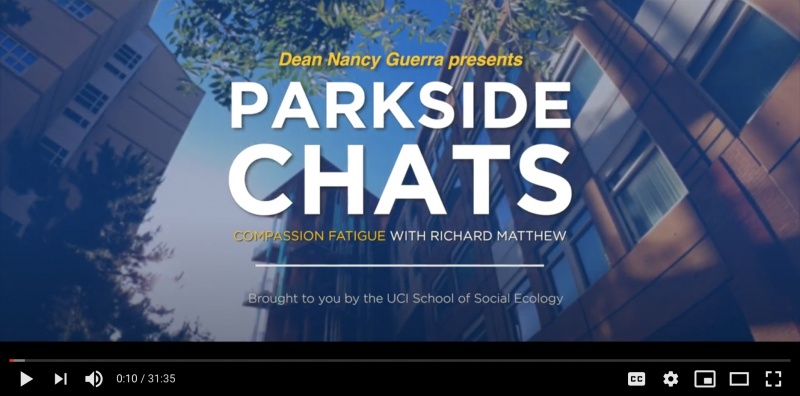 The webinar:
5 Takeaways:
The United Nations has predicted that as many as 500 million people will be pushed into abject poverty due to COVID-19.
This is a moment in which inequality has been disclosed worldwide and whatever solutions are developed will require reducing inequality. To that end, our business and political leaders must have a strong committment to the public good and all humankind.
Voting and voting by pocketbook can be acts of compassion.
Nobody does things alone and sharing stories about acts of heroism shows compassion. Rally around and support people helping others because framing the pandemic experience in a positive way will help combat compassion fatigue.
To build empathy, realize that we shouldn't need an earthquake, a flood or even COVID-19 to make us aware of people who are suffering from homelessness, inequity and marginilization all the time.