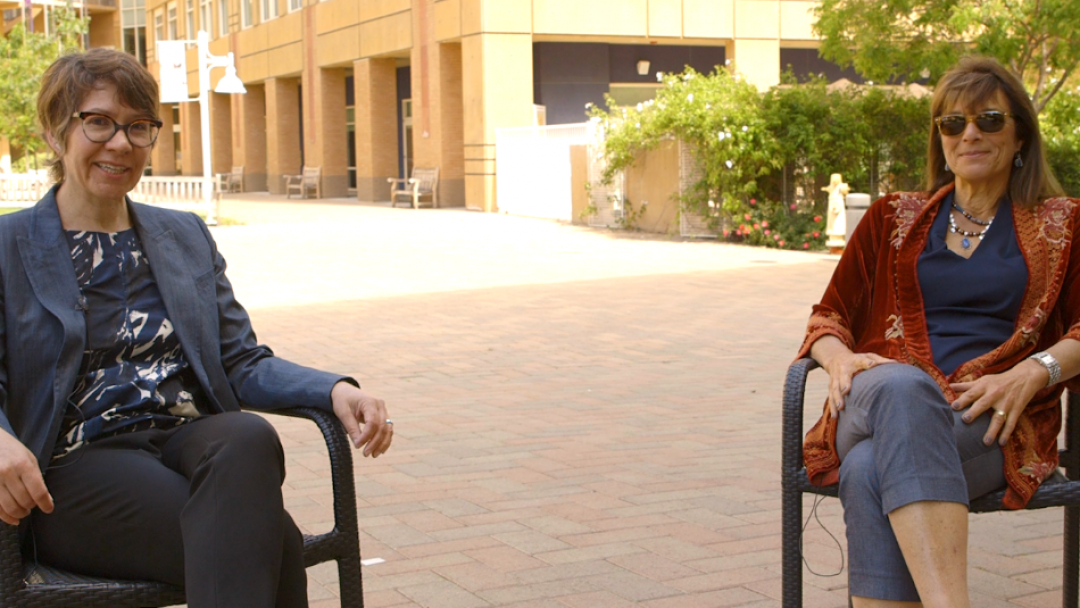 ---
VIRGINIA PARKS DISCUSSES PANDEMIC EMPLOYMENT ISSUES
Virginia Parks, chair and professor of urban planning and public policy, sat down with Dean Nancy Guerra to discuss COVID-19 and its effect on unemployment during Parkside Chats, a School of Social Ecology webinar series, highlighting the school's experts on the social, environmental and mental health effects of today's pandemic.
An expert on employment, the labor market and community development, Parks shared her thoughts.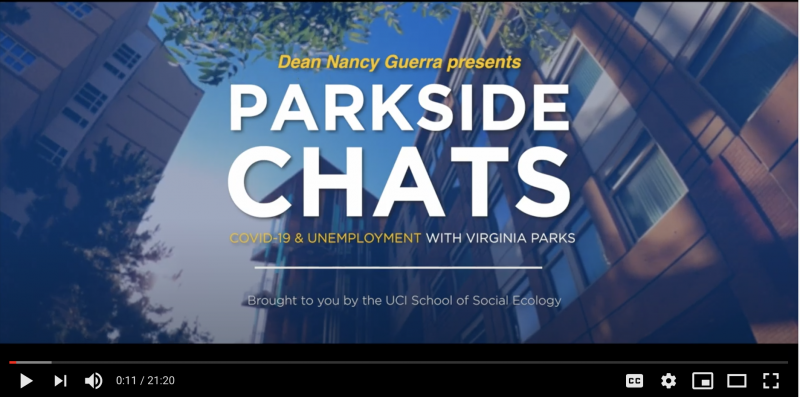 5 takeaways:
More than 40 million Americans (about 15 percent of all U.S. workers) have filed for unemployment benefits since the coronavirus pandemic forced the U.S. economy to shut down. Only 51% of people in the U.S. have a job today.
Everyone is affected as unemployment is broadly distributed across the economy.
Orange County's low-income and immigrant neighborhoods and communities of color are most at risk of not receiving state and federal unemployment benefits.
Some recommendations for government and other agencies: enact federal and state policy that provides unemployment insurance benefits to marginalized populations least likely to receive the benefits from the CARES Act, including authorized immigrant workers who may be deemed ineligible for federal Pandemic Employment Assistance; expand state unemployment outreach efforts, targeting marginalized populations least likely to apply for unemployment insurance benefits and fund community-based organizations to aid in this effort; create state programs targeted at providing economic assistance and social services to immigrant neighborhoods with high rates of unemployment; ensure that marginalized populations are aware of, and take advantage of, resources in the private and the philanthropic sector to help weather the COVID-19 storm; and enact federal and state policies, and fund programs, to equip economically displaced persons with job skills that are marketable during and after the COVID-19 crisis.
Apply for any and all benefits for which you think you may be eligible.
Read "Economic Impacts of the COVID-19 Crisis in Orange County, California: Neighborhood Gaps in Unemployment-Insurance Coverage," a recent report authored by Parks and colleagues on the pandemic's local impact.
Related op-ed by Parks in the Daily Pilot:
Commentary: Make sure OC's poor and immigrant communities can properly access unemployment insurance