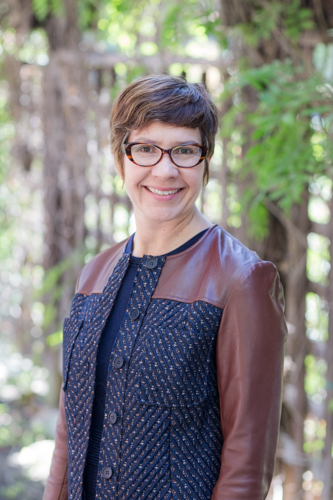 Welcome to the School of Social Ecology's Department of Urban Planning and Public Policy, where we tackle the biggest challenges facing urban communities today. Our approach is defined by our core commitments to engaged practice, scientific inquiry, and social justice. Our faculty and students bring a diverse set of experiences and expertise to bear on a range of urban, environmental, and public policy issues. We are united by a shared holistic approach to problem-solving anchored in rigorous analysis, and we invite you to join our efforts, whether at the undergraduate, master's, or PhD level. You'll find more information about our degree programs on our website, and I introduce you to our faculty research and teaching mission below. I invite all members of the community, from UCI and across Orange County, to explore our news and events and to learn more about our efforts to integrate research, teaching, practice, and service. I'm proud to support our faculty, our students, and our alumni at the forefront of innovating tomorrow's solutions today.
Our faculty has research strengths across an array of issues including housing, transportation, urban design, governance, water, natural resource planning, urban conflict and security, immigration, inequality, and equitable development. Our faculty members approach cities and urban regions as dynamic systems in which human action and the natural environment intersect. In addition to analyzing outcomes, faculty research attends to processes — integrating a concern for politics, governance, and lived experience as part of the urban dynamic. You can learn more about individual faculty research by exploring their webpages in our People section.
In the classroom and through our integrated field curriculum, we engage real-world challenges through theory, applied analysis, and practice. Our students are exposed to cutting edge urban research in one of the most dynamic urban regions of the world — Southern California. Here, students are encouraged to translate classroom ideas to the field, learning first-hand what works and what they can improve upon themselves. Our home within UCI provides a dynamic and inclusive learning community. UCI is world-class research campus, a top-ranked public university, a Hispanic-serving institution, and driver of socio-economic mobility. The New York Times recently ranked UCI No. 1 on its College Access Index, which recognizes U.S. universities that are "doing the most for the American dream."
We are committed to making our communities better places to live. Join us and become one of tomorrow's change-makers today.
Warm Regards,
Virginia Parks
Chair and Professor